Near-hire Excellence
we average an 85% success rate in coverting your fails into successful hires
Designed to quickly and dramatically improve the communication skills required by recruitment departments, our near hire programs are tailored to your specific needs and focus on skills development in:
pronunciation
language accuracy and range
organization of clear explanations
interactive ability (building rapport, responding appropriately)
comprehension skills
Reliable near-hire training is extremely valuable in ensuring you always meet your recruitment ramps. As such, we pride ourselves on offering high-quality near-hire training that works.
Why it works?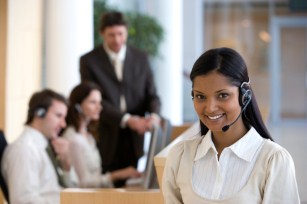 Our near-hire training averages an 85% success rate in converting failed applicants into successful hires.
Customizing Course Content
We audit your recruitment assessments to identify the precise skills and skill levels required by applicants to be successful. Our curriculum experts then develop a course to your specific needs to ensure trainees improve in the right skill areas.
Diagnostic Assessment
All applicants are diagnostically assessed at the start of the course to ensure we know their exact strengths and weaknesses. These diagnostic profiles enable our expert trainers to target the focus areas of the course to the exact needs of the group and of each individual.
The Best Trainers
Our trainers are all accredited to deliver top quality training that delivers top quality results. Our people have all the skills needed to make near-hire successful from formative assessment and adapting materials, all the way to effective correction and feedback.
The Results
High, reliable hire rates that maximize the investment in recruiting new employees. You get the right people, for the right positions, in the right time.