Coach Excellence: CIC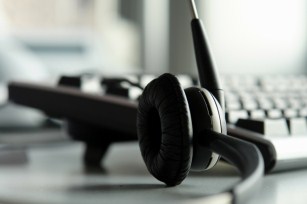 Coaching has perhaps the biggest impact on agents' development and performance throughout their tenure.
But coaching only works if coaches have the skills and expertise to accurately diagnose the issues and then effectively upskill the agent.
The Certificate in Coaching (CIC) provides your coaches, TLs, QAs or mentors with the theoretical and practical skills needed to conduct effective coaching that actually improves agents' performance.
The CIC Approach
Coaching has enormous potential to improve your CSATs and QA scores and lower your attrition. The CIC provides your coaches with the skills required to conduct effective coaching sessions:
Diagnosis
"coaching has enormous potential to improve your business performance"
Your coaches need to be able to diagnose the precise issues that cause problems on calls, whether are communication, soft skills, intercultural or product-based. The CIC provides:
the knowledge to identify subtleties in communication and culture
awareness of assessment principles and practices, focused on the QA scorecard
application of these areas to accurately diagnose issues across a range of sample calls
Materials
Effective coaching requires developing realistic learning pathways and selecting appropriate material. The CIC upskills coaches in:
principles of language and language learning
planning sessions and pathways for agents
task design across a range of skills
Delivery
For agents to learn from coaching sessions and apply this back into their jobs, the sessions must be deilvered in an effective and engaging manner. The CIC targets:
principles of adult learning and one-on-one sessions
error-correction and feedback
application of these skills into delivering actual coaching sessions across a range of skill areas
Certification for Maximum Impact
The true measure of success of the CIC is whether coaches are able to transfer this expertise back into their coaching sessions.This is why the CIC contains a practical component.
All coaches must be observed twice delivering high-quality coaching sessions to agents. To be certified, coaches must demonstrate the required skills according to FuturePerfect's coach assessment. This way you can be assured of continued quality coaching sessions.