Agent Excellence
Tips and techniques are not a substitute for quality communication training. Your agents need to be trained in the skills required to communicate effectively with every customer.
Teaching the Skills Needed for Call Success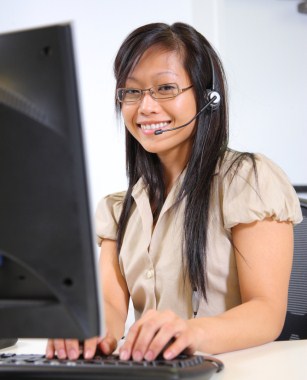 How do we know what your agents need? We wrote the book on it. Our internationally published team develop the materials your agents need to measurably improve.
We analyze the specific requirements of your processes and customers to create tailor our agent courses to target the skills your agents need, such as:
advanced pronunciation skills to convey appropriate emotion and meaning
advanced language accuracy and range so agents can choose appropriate, not just accurate language in each sitution
discourse, clear explanations and call control
soft skills to build rapport, defuse anger, reassure and so much more
comprehension skills to ensure agents not only understand the customer's issues but also understand the underlying meaning and emotions of the customer
intercultural awareness and profiling skills so agents can understand and appropraitely tailor their explanations to the customer
Our Courses
our agent training has achieved a 99% accreditation rate with a large Shared Service
We offer the following agent training programs:
Call Center Communication Skills (CCCS)
An intermediate course covering the essentials of call center communication for lower complexity accounts.
Language and Cultural Awareness Program (LCAP)
A comprehensive communication and culture course for advanced agents. Our cultural components can focus on the US, UK, Australia, New Zealand, Canada or general International customers.
Writing Skills
An email writing course that addresses the core skills required to communicate efficiently and effectively with both customers and colleagues.
...or we can customize a course exactly to your needs.