Publications
Research lies at the heart of FuturePerfect's approach because it ensures our solutions are based on best practices and will deliver results.
Our mission is not only to develop these solutions ourselves but to actively promote best practices throughout the industry via openly sharing our research.
Books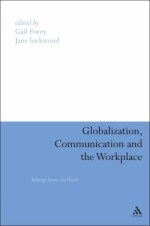 Edited by Gail Forey and Jane Lockwood this book looks closely at interactive communication in customer-facing services, featuring the voices of both academics and those in industry. It aims to integrate the work of applied linguists, teachers, trainers and businesses.
The major issues of BPO communications are addressed with either an academic analysis being followed by a training example derived from it, or with an analysis of a workplace problem followed by a research-based solution proposal.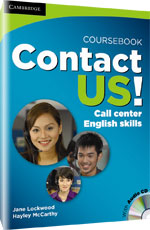 Contact US! is a comprehensive course covering the communication skills needed to be a successful call center agent
With an extensive introduction to best practices in the Trainer Handbook, Contact US! provides both an excellent introduction to the principles required for effective call center training and a prime example of best practice in curriculum design.
Journal Articles
Dr. Jane Lockwood, FuturePerfect staff and associates in the Call Centre Communication Research Centre have published a number of articles addressing key issues in the BPO industry. Selected articles include:
Forey,G. and Lockwood, J. (2007). I'd love to put someone in jail for this' An Initial Investigation of English needs in the Business Processing Outsourcing (BPO) Industry. English for Specific Purposes, 26, pp.308-326.


Lockwood,J.,(2007) An Interdisciplinary Approach to teaching Adults English in the Workplace. In J.Cummins and C. Davison (eds) International handbook of English Language Teaching: New York, Springer, pp. 401-415.


Lockwood,J (2008) What does the Business Processing Outsourcing (BPO) Industry want from English language assessment? Prospect 23,(2) pp. (Special Issue) pp.67-78.


Lockwood,J.,Forey,G., and Price, H. (2008) Englishes in the Philippine Business processing Outsourcing Industry: Issues, opportunities and research. In M.L.S. Bautista and K. Bolton (eds) Philippine English: Linguistic and Literary Perspectives. Hong Kong , Hong Kong University Press, pp.157-172.


Lockwood,J. Forey,G & Elias, N (2009) Call Centre Measurement Processes in Non-English Speaking Contexts. In D. Belcher (ed) English for Specific Purposes in theory and Practice. USA: University of Michigan Press pp.143-165.