Case Studies: Quality Solutions
FuturePerfect's quality is in the results we're able to generate for our clients. Through improving performance, increasing efficiency and/or saving costs, we've been able to make real differences to our clients' businesses as the following case studies show.
End-to-end
Case Study 1: BUPLAS predicts agent performance
In a large banking shared service based in Manila, FuturePerfect assessed 60 existing agents who have a history of high, mid and low performance on the KPIs to demonstrate whether BUPLAS call communication assessment predicts performance levels.

If proven to be predictive, this would have a significant impact on the recruitment and training done in the contact center.
BUPLAS Score of Agents in Each Performance Group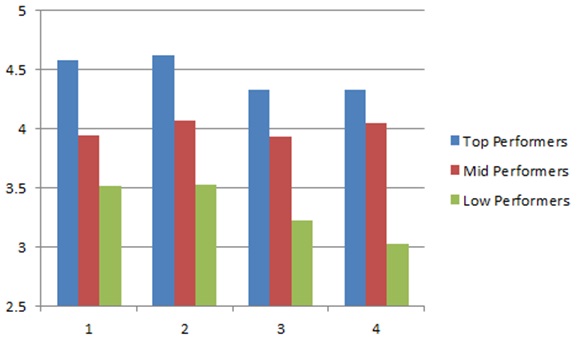 BUPLAS 2.5 represents a limited to fair speaker of English
BUPLAS 5.0 represents an expert speaker of English
This study of existing agents in each performance bracket demonstrates that low performers would not have been hired if BUPLAS had been used as the recruitment tool.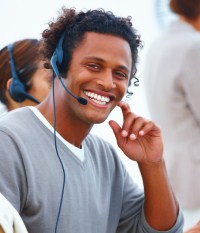 Case Study 2: End-to-end solutions raise CSATs 10%
In a long-term partnership with one center, FuturePerfect implemented BUPLAS as the end-to-end communication assessment measure, revamped their training materials and upskilled their coaches and trainers to make this center at the forefront of it's field. The result: a 10% point increase in CSATs.
Recruitment
Case Study 3: BUPLAS cuts costs and improves quality
After taking on BUPLAS as their recruitment communication assessment, one contact center more than doubled their hire rate. This created significant cost savings by reducing the number of applicants needing to be sourced and processed. Furthermore, new-hire quality improved in that center suggesting the previous assessment was excluding a lot of top agents.
Training
Case Study 4: High, reliable near-hire rates
In a long-term partnership with one center, FuturePerfect averaged an 85% success rate in coverting their failed applicants in hired agents with our near-hire training program. By analyzing their recruitment assessment and developing customized near-hire materials, we were able to regularly achieve excellent results. The real benefit is that the client had a reliable source of hires each month to meet their ramps and could afford to source lower quality applicants in a shrinking talent pool.
Coaching, QA & Operations
Case Study 5: Low Performers Excel with BUPLAS Coaching
BUPLAS and Certificate in Coaching intervention has shown 81% improvement and 0% decline in KPI scores for low performing agents over 4 months.

In particular, there was a marked improvement in sales, customer feedback and quality results.
% of Population Meeting or Exceeding Target in Low Performers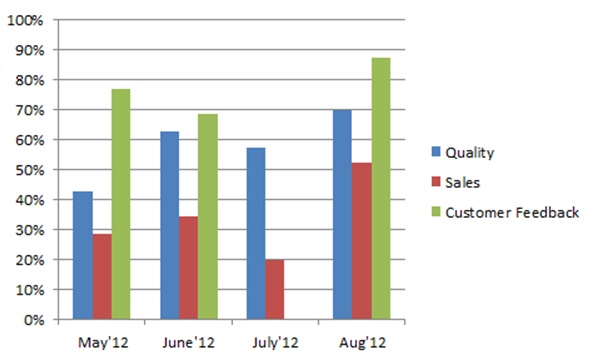 Overall 81% of historically low performing agents made significant improvements after 4 months of BUPLAS coaching intervention.