Benchmarking Job Functions
hire the right people
for the right job
and train them
in the right skills
Benchmarking is the link between your customer and your business. By defining the skills your customers require, you can hire and train the right people for the right job.
Processes can be assigned benchmark communication skills to ensure agents are profiled into the right account. While job functions (e.g. trainer), can be benchmarked with competency levels so your personnel have the skills required to be successful.
Benchmarking Accounts to Profile Agents
Benchmarking involves setting BUPLAS scores for the communication requirements of a particular account. This benchmark is based on an analysis of the customer needs, account information and analyzing authentic, representative calls from that process. The resulting benchmark represents the required communication skills to be successful in that process.
Benchmarking accounts enables you to: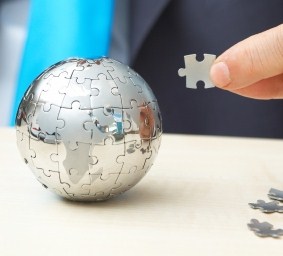 profile candidates at recruitment by comparing the benchmarks with candidates Voice Assessment scores. This enables you to identify whether they should be hired and what processes they are best suited to.
target training by comparing the benchmarks with the profiles of applicants being hired you can target training content to the specific competency levels and deficiencies of trainees.
target coaching by comparing Call Assessment results with their process benchmark to focus on the opportunity areas.
target QA by measuring performance on calls according to the specific requirements of their process.
Building the Right Team
But it's not just agents who require certain skills to be hired. Perhaps more important is ensuring your recruiters, trainers, coaches and QA staff have the skills required.
We benchmark your job functions with both communication and job competency requirements. For example, trainers must obtain the benchmark score in BUPLAS and our trainer assessment.
The outcome?
you hire and promote the right staff for the right role
all staff have clear professional development pathways for where they need to improve