Auditing
maximize the impact of your solutions by identifying and targeting the root problems
Every business has issues that require experts to solve them. Our consultants help you to achieve your business goals by identifying the root cause of problems providing detailed recommendations and strategies for solutions that are results-driven, internally sustainable and tailored to your specific needs.
Our audits can be either end-to-end or individual departments depending on your particular issues.
End-to-End
Contact centers have several departments all dealing with communication and sharing common business goals. However, these departments (Recruitment, Training, Coaching, QA and Operations) often do not share common frameworks or resources meaning that they are not united in approach to communication, but rather operate as separate entities.
An end-to-end audit analyzes how each department impacts the business goals (see individual department for more details) and how all departments can work together for the benefit of the company.
Recruitment
case study

one center has doubled their hire rate and improved agent fit by taking on our recruitment audit recommendations
Are you hiring the best from your talent pool?
Ineffective recruitment practices can be expensive, resource-inefficient and can cause business problems once agents are on-the-floor.
Whether it is because recruitment tests for the wrong skills, has inappropriate benchmark levels, is unreliable or is impractical, FuturePerfect can help identify the problems and improve recruitment processes to create real quality and cost improvements.
Training
Is training targeting the right skills to impact performance?
Training needs to be targeted to the specific skills required on-the-floor to achieve customer satisfaction. If the syllabus and delivery do not meet these needs, training will be ineffecient and ineffective.
An audit can help identify the needs of the training department to create real improvement, improving the quality of materials and trainers.
Coaching
Does coaching improve your agents performance?
Coaching can have an enormous impact on business performance, but is often ineffective because coaches do not have the expertise to accurately diagnose communication and cultural problems nor the skills to be able to effectively coach agents to improve these areas.
With an audit FuturePerfect can help identify the problems and improve the coaching department to save costs and improve operational quality.
QA
Is QA accurately measuring customer experience?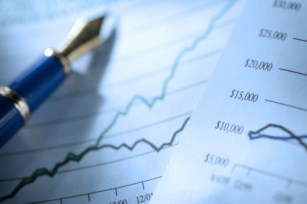 If you can't accurately identify the root cause of customer dissatisfaction, you can't subsequently improve agent performance through coaching and training.
An audit of QA will ensure your personnel have the competencies required to conduct reliable assessments and provide details recommendations for improving your QA scorecard.